How Does Search Engine Optimization Work?
Search engine optimization (SEO) is the process of optimizing a website to gain higher rankings on search engine result pages (SERPs). SEO can help your business grow by getting your content in front of more people who are looking for the products or services you offer. 
(Looking for a SEO company marketing agency? Contact us today!)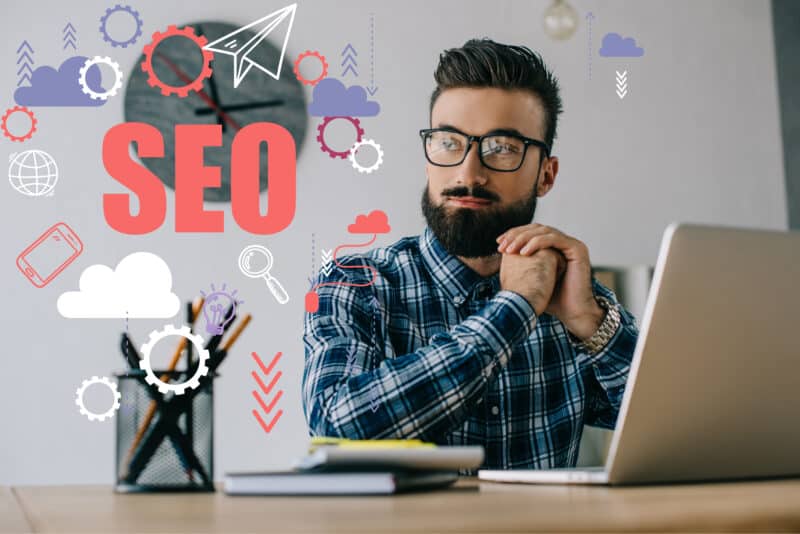 How Does It Work?
Google and other search engines use algorithms that look at hundreds of ranking factors to determine the order in which they should display results. These factors are based on relevance and authority. A page with high relevance to a user's query will appear first in the results. 
The algorithm also takes into account the popularity of a website and the links pointing to it. A high number of quality backlinks from other relevant sites will give your content more credibility and increase its ranking. 
Using Content to Improve SearchRank
A website's content is the heart of its online marketing strategy. It can be a powerful tool for generating new customers and increasing sales, but if that content is not optimized correctly, it won't get noticed by the search engines. 
To make your website's content as relevant to users as possible, you need to focus on the keywords that your audience is searching for. This means writing content that is optimized for the specific terms you want to rank for, as well as adding a keyword to the meta-title and meta-description tags on your web pages. 
In addition, optimizing image file names and ALT tags can also make your content more appealing to search engines. The more you can do to improve your page's SEO, the better. 
Crawling and Indexing
Once a search engine has crawled a web page, it copies that content and stores it in an index. It then analyzes that index to find the most relevant pages for a search query. This can take weeks or months, depending on how competitive the keywords are and how many other websites are competing for the same search term. 
It is also important to ensure that your site has a good user experience. This will improve the chances of a searcher staying on your website and completing a conversion. 
There are two ways to improve your site's visibility on search engines: paid and organic traffic. Paid traffic is usually generated through search engine ads, which you buy through AdWords or another platform that connects with Google. This is where you pay for a particular phrase and the search engine shows your advert at the top of the SERPs. 
When you pay for clicks on an advert, the search engine pays you a certain amount every time someone clicks it. This means that your advertising costs can be very low, but the clicks that you receive can be incredibly valuable. 
The main goal of search engine optimization is to increase your website's visibility, so it will be easier for your target market to find you on search engines like Google and Bing. This can be achieved by following search engine best practices, which are designed to improve the ranking of your website and its content.