What Was Google's 2021 Algorithm Update About Page Experience?
The latest Google algorithm update, "Page experience", focuses on the user's experience of interacting with a web page. It uses a set of signals to evaluate how a web page satisfies users' needs and expectations. It is also intended to encourage website owners to improve their performance. Its initial launch received a lackluster response, but Google has changed its mind, and the metric is now expected to play a much larger role in ranking.

(Gilbert SEO services are here to help you mitigate these factors by enlightening you about the possibilities with our expert WordPress web design and SEO company. Contact us today! Click here: gilbertseo.net)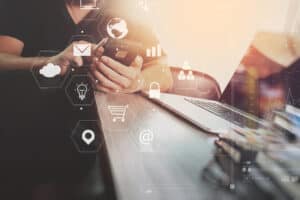 Page experience is a set of signals that measure how users perceive the experience of interacting with a web page
Page experience is part of user experience, but it isn't the whole picture. It is a subset of UX that focuses on technical factors that have a significant impact on the user experience. The signals include core web vitals like visual loading time, interactivity, and stability. The web development team can control these signals, and the results can have a huge impact on the overall user experience. 
Google started incorporating HTTPS as a ranking factor in 2014. HTTPS means that you're using a secure connection to access your site. Most sites have HTTPS by default, but if yours doesn't, you can learn how to make your site secure. Other factors to consider include the Core Web Vitals, which focus on loading time, interactivity, visual stability, and mobile-friendliness. 
Google's latest algorithm update focuses on improving user experience
Google's 2021 algorithm update focuses mainly on improving the usability of a website. It looks at three new metrics that determine the quality of the user experience on a website. These are the First Input Delay, Cumulative Layout Shift, and Largest Contentful Paint. Using this new data, Google will rank the best websites higher on search results. 
The Page Experience update innovates coding practices and web practices. It also allows the use of a new content negotiation web-bundling mechanism. It replaces the Signed Exchange for AMP technology, which was previously used by Google. In addition, the Page Experience update advocates the use of privacy-preserving pre-fetching technology. However, these technologies aren't mandatory. 
Google's Core Web Vitals are a set of 3 new page speed metrics
Google's new set of page speed metrics focuses on the user's experience, and it's already creating a buzz in the SEO community. But it's important to note that there's a difference between the Core Web Vitals and Lighthouse. While Lighthouse does measure a range of metrics, Core Web Vitals focuses only on the three most important for website speed. 
To pass Core Web Vitals, your website must have a green score, meaning that all of its pages are passing. It's best if all of your pages are green, but if some are red, you should still focus on fixing those. If you have many pages with similar problems, you'll want to prioritize fixing those. 
Optimizing for Core Web Vitals can prevent accidental clicks
Optimizing for Core Web Vitals is a great way to improve your website's performance in search. This metric is available in Google Search Console and Chrome UX reports. It measures speed, responsiveness, visual stability, and other factors related to the user experience. The goal of these metrics is to improve the user experience. 
To improve Core Web Vitals, your website should optimize for page speed and responsiveness. This means ensuring that page load times are fast, and unexpected page movements are minimized. To measure your website's Core Web Vitals, go to Google PageSpeed Insights and enter the URL of your site. This will give you an idea of how fast your site loads and performs.