Link Building in the Google Sandbox
The Sandbox effect has been a topic of great debate since its inception. Its effects on index ranking have been written about ever since 2004 but haven't been confirmed. The reason for the Sandbox effect is still unclear. Nevertheless, many SEO practitioners believe that it's a real effect.

(Searching in Gilbert SEO experts, contact us today!)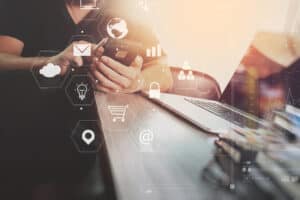 Link building
Link building in the Google Sandbox can be a challenge, especially if you're a new website. It can take several months before a website can rank for its keyword phrase. In the past, it could take as little as five days for a newly registered domain to start showing up in search results. But now, it can take as much as six months for a site to begin showing up. Although the sandboxing process can be frustrating for new websites, there are ways to overcome the sandbox and get back to ranking fast. 
One way to avoid the sandbox is to focus on backlinks. Links are the lifeblood of SEO. Without a strong network of links, a website will fail to rank well on Google. 
Black hat SEO
Google has created a new system known as the Google Sandbox to combat spam sites. The Sandbox aims to penalize websites that use black hat SEO tactics, such as keyword stuffing, links to fake websites, and invisible text to attract search engine spiders. The sandbox also makes it harder for new websites to achieve high rankings, as the algorithm is set up to detect such tactics. 
One way to get out of the Google Sandbox is to publish quality content. By publishing high-quality content, you can convince Google that your site is relevant and growing. This can be accomplished by using social media shoutouts and running ads. Remember to keep your content consistent across all of these signals. 
Algorithmic Punishment
The Google Sandbox is a kind of spam filter that punishes websites for their shoddy SEO practices. Among other things, the Google Sandbox penalizes pages that have been optimized with certain keywords or in specific industries. It also breaks newly optimized pages on their way to top positions. Many SEOs use this algorithm to their advantage, and this is not good news for the general public, who expect to get high-quality results. 
If you are worried about your website, it's a good idea to keep a close eye on its results. There are several ways to identify if you've been penalized by Google. One way is to check the date of the algorithmic update. If you're not sure what the exact date of the update is, follow the Google algorithmic update announcements on Twitter. Another way to stay up to date is to watch videos of Matt Cutts explaining the latest algorithmic changes on YouTube. Alternatively, you can listen to unofficial Google updates such as MozCast and Algoroo. The main difference between Panda and Penguin is that Panda focuses on the content quality of your site. Penguin, on the other hand, focuses on the backlinks your website receives. 
Duration of the Google Sandbox
In March 2004, the first Google sandbox algorithm was introduced. This algorithm viewed new websites for a month to judge them. Sites with high page rank, quality inbound links, and strong optimization were penalized. While all sites may be affected, those with competitive topics are more likely to be subject to the sandbox period. 
During this time, the new site will receive lower rankings than it did before the sandbox. A good welcome page will help you rank better, but it will be challenging for a new site to achieve top rankings for competitive keywords for the first few months.