The Definition of a Long Tail Keyword
Long-tail keywords are words that have less paid competition and are focused on a specific niche. They convert better and are easier to rank. You can use them for a variety of purposes. For example, they can be used to inform how deep your content should go. They may also provide you with additional angles to cover.

(For an Ecommerce websites experts, contact us today!)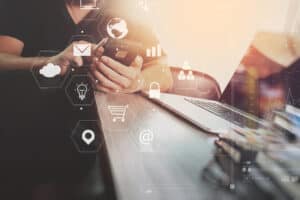 Long-tail keywords focus more on a niche
Using long-tail keywords to target the right audience can increase your site's ranking. This is because long-tail keywords have a lower search volume and can increase the likelihood that your website will be found on searches related to your niche. In addition, visitors using these terms are more likely to convert. 
To choose a long-tail keyword, think about what your target audience would type into a search box. For example, typing in "computer desk chair" will bring up a lot of results, whereas typing in "black tall back computer chair" will bring up far fewer results. A long-tail keyword focuses more on a niche or a specific product. 
They have little paid competition
There are several advantages of using long-tail keywords: they have low-paid competition compared to head terms and are cheaper to bid on. Plus, long-tail searches are often more specific and used by advanced buyers. Using keyword tools can help you spy on your competitors and determine the best long-tail keywords to use. 
To find long tail keywords, first, use Google Trends to see which ones are popular. This tool shows the popularity of keywords over time. It also shows related topics and queries. Once you've identified the right keywords, you can use other methods to make them popular. Among these methods are creating a buyer persona and learning about the buyer's journey to purchase. 
They convert better
While it may seem counterintuitive, long-tail keywords tend to convert better than short-tail keywords. This is because long-tail keywords typically catch people at a later stage in the buying cycle. For example, if someone searches for "shoes," they're probably just browsing, not looking to buy something. However, if someone searches for the "cheapest shoe customization app," they're almost certainly out of their wallets. 
Long-tail keywords also tend to convert better than head-related keywords. They tend to have higher conversion rates and a higher chance of ranking for search terms. This is because long-tail users are more interested in the results of their search. Furthermore, long-tail users tend to be further along in the buying cycle, and are more likely to be committed to buying. 
They are easier to rank
To find long-tail keywords, research the questions that your target audience asks online. These are likely to be the same questions they type in Google, and by listening carefully to what they say, you can narrow down your list and create long-tail keywords that will help you attract new customers. The best way to do this is to go to forums where your target audience hangs out. Look at the most recent threads and see what words and phrases are included in them. Another great way to find long-tail keywords is by using Google's Autocomplete feature, which gives you suggestions directly from Google. 
One of the main benefits of long-tail keywords is that they're much easier to rank for. In addition to being easier to rank for, long-tail keywords typically result in higher conversions. This is because long-tail keywords speak directly to customers' needs and are intent-driven. As a result, you can create content that converts based on these long-tail keywords. For example, if you're trying to sell Nike Air Max 270 sneakers, you'll want to create content about this specific product and include a link to a website where you can purchase it. Using long-tail keywords will help separate your brand from the competition.