What is the Best Marketing Tool for a Small Business?
There are several tools out there to help you market your small business and accomplish some of the most important tasks. Most are designed for people with little or no marketing experience. They can automate tasks and improve the quality and quantity of leads. Here are four of them: Zoho Campaigns, HubSpot Marketing, Freshmarketer, and Textedly. These tools can help you reach your business goals and improve your sales and customer satisfaction.

(Gilbert SEO services are here to help you mitigate these factors by enlightening you about the possibilities with our expert WordPress web design and SEO company. Contact us today!)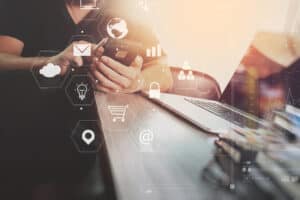 Zoho Campaigns
Zoho Campaigns has a web dashboard that makes it easy to start a new campaign and build a contact list. The platform also allows for advanced functions such as A/B testing, surveys, and sign-up forms. Zoho Campaigns also integrates with other Zoho apps. In addition, it offers live support. 
Zoho Campaigns has an expansive library of email templates and autoresponders. You can also create workflows to send follow-up emails to existing customers or welcome new customers. Another notable feature is the ability to edit the text in the email. SendinBlue templates do not have this feature. 
HubSpot Marketing
HubSpot Marketing is an all-in-one marketing solution that helps you create landing pages and distribute dynamic HTML messages. It also offers features that help you create workflows and integrate information from other systems, including social media and SEO. It can help you drive traffic to your website and convert visitors into customers. It can also help you track your website visitors' behavior and respond to it. Once you have set up an account, you can create and manage campaigns. 
HubSpot has a range of plans available for businesses of all sizes. The basic CRM is free, while the Pro and Enterprise plans cost between $800 and $3200 a month. The free version of HubSpot includes 30 days of free trial time. You can also purchase add-ons to improve your marketing and sales efforts. Some of the add-ons include custom sales reports, CMS integration, and transactional emails. 
Freshmarketer
While Freshmarketer is a great marketing tool for small businesses, there are a few downsides. First, it doesn't have built-in tools for order management or payment processing. And second, it has a tier-based limit on the number of marketing contacts. You can get up to 10,000 contacts on the Free plan, but after that, you'll have to pay more. There are other options, however, such as Agile CRM, which offers a more robust feature set and more native eCommerce app integrations. 
Freshmarketer offers a host of features for marketers, including email automation and a data dashboard. These tools help you segment your audience, create lists, and automate marketing tasks. It also lets you send out transactional emails and general customer communications. Whether you're using email marketing, SMS, or social media, Freshmarketer is a great choice. 
Texted
Texted is a powerful tool for promoting your small business via SMS. Its analytical dashboard is simple to use, but it lacks some features, such as segmenting your list. Additionally, you cannot export your data, which makes it difficult to use for non-technical clients. Textedly's customer support is adequate, but it could use some development. For example, it takes a while for a representative to respond to questions. 
Although Textedly does offer autoresponders, it doesn't offer many features for list building. For example, it doesn't have a web form or a double opt-in confirmation feature. It also lacks detailed analytics, with metrics focused on message delivery and subscriber rates. It doesn't offer any eCommerce-specific statistics, but this should not stop you from sending messages to your list. 
CoFoundersLab
If you're trying to raise capital for your small business and are looking for the right marketing tools, CoFoundersLab is one of the best resources. It allows you to connect with other small business owners, mentors, and investors. It also offers other free tools and services that can be helpful to small businesses. These include Box, which provides secure storage, workflow automation, and collaboration, and over 1,500 other apps. Another tool is Digital Marketing Tuner, which gives you data-driven recommendations for social media marketing. You can also use Contentful, which allows you to build web applications quickly, and Sprinklr, which analyzes your website quality. 
CoFoundersLab is an online resource for entrepreneurs. It's based on the Japanese Kanban methodology and uses artificial intelligence to help entrepreneurs improve their marketing performance. The idea behind CoFoundersLab is to build a giant community of entrepreneurs that can help each other succeed.