What is Search Engine Optimization and How Can it Help You Get More Hits?
What is search engine optimization?
SEO is the process of optimizing your website to improve its ranking on search engines. This can help you get more hits and generate more revenue from your site. 
(Looking for a"fashion SEO company"? Contact us Today!)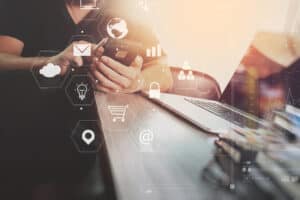 It can also help you increase your credibility in the eyes of search engines and your potential customers. It can also help you build your brand image, and it can even give you a competitive advantage over your competition! 
The answer to this question depends on your specific business goals, but there are a few basic things you should know about how SEO works. 
Crawling and indexing – Search engines (like Google) crawl the web to find all the content on the internet. They then organize it in a database called the index. Once the bots have finished, they display a list of results to the user. 
Depending on the type of search, these results can vary. For example, if you search for "advertising" on Google, you'll see ads from all sorts of different companies. Similarly, if you search for "restaurants" on Google, you'll see reviews and ratings from other users. 
Keyword research – This is the process of finding out what terms your target audience uses when searching for products and services on Google and other search engines. Understanding what people are searching for can be the first step in making sure you include those keywords in your content and other elements of your site to optimize your visibility. 
Navigation – The navigation of your site is a key factor in how well it will rank. The better your navigation, the easier it will be for search engines to understand your content and to connect your pages to one another. 
Meta description – The meta description is a short block of text that appears below your page title in the SERPS (search engine results pages). This is a great place to describe what the content of your site is about, so make it as helpful and interesting as possible. 
Internal links – This is an important part of search engine optimization, so you should focus on including internal links to relevant content on your site whenever possible. This will not only help your audience navigate your site, but it will also tell Google how important it is to index the page. 
Gray hat SEO – Grey hat SEO isn't as pure or innocent as white hat SEO, but it isn't quite as manipulative as black hat SEO either. If you want to do gray hat SEO, you should be sure to follow the guidelines set forth by the search engine and avoid any spammy tactics. 
It is also a good idea to make sure that your pages have the correct structured data. This is important for getting featured in the Google Search results, and will make your site eligible for features like review stars, fancy decorated search results, and more. 
Ultimately, search engine optimization is about understanding the needs and wants of your target audience and creating a website that caters to those needs. When done properly, it can help you get more hits to your site and boost your conversion rate.