Providing relevant information on your website or blog to visitors through an outbound link is an effective way to boost your page ranking and increase traffic. Moreover, an outbound link will establish your reputation as an authority in your niche and improve your readers' trust in your site. The most obvious benefit of an outbound link is a boost in page ranking.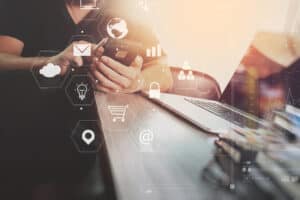 Links that point from your site to another site
Outbound links are the links on your website that point to other websites. They are very useful when you want to share facts and statistics or cite your sources. Generally speaking, these links should point to authoritative and high-quality content. If you are linking to low-quality websites, you must remember that they may change the content or even change the owner of the site. 
An outbound link is a hyperlink that points from your site to another site. These links are very valuable and can improve your site's authority, traffic, and online influence. They help to direct visitors to other websites by providing more context. However, they can also lead to your site being blacklisted, which means that it will no longer show up in organic searches. 
They increase domain authority
When you create content for your website, it is important to add relevant outbound links. These links not only help your readers find information, but they also help search engines find your site and understand how different pages relate to one another. Although outbound links are not considered the core of SEO, they are an important part of your overall strategy. 
The more outbound links your site has the higher its search engine ranking. However, not all outbound links are created equal. To maximize their effect, your outbound links must be from reputable sources. 
They establish authority in your niche
One of the best ways to establish your authority in your niche is through outbound links. These links allow search engines to categorize your website into a specific niche, and they also help to increase your trustworthiness and credibility. By linking to a high-quality site in your niche, you're demonstrating your knowledge and expertise in the industry, and readers will be more likely to return to your content. 
While inbound links are important for SEO, outbound links establish your authority in your niche. The more links that lead to your website, the more likely it is that your link will be viewed by other web users and influencers. As you build outbound links, you'll attract influencers and industry leaders to your website and increase your chances of reciprocation. Additionally, if you're building internal links, you'll improve the navigation of your site, which will help you build a framework of authority around your brand and content. 
They increase trust in viewers
Using outbound links on your site helps boost the quality of your content and increases the amount of domain authority that a site has. This in turn improves rankings, traffic, and exposure of your content. One common mistake people make when using outbound links is setting the link type to "no follow." This prevents link juice and page equity from being passed along from one page to another. Using no follow links is a bad practice, and it's important to understand why. 
The best way to increase the number of outbound links on a site is to link to authoritative websites. This is important because people prefer to read the information that is curated specifically for them. When a user comes across a resource that they find useful and authoritative, they are more likely to bookmark it and share it with others. Linking to other authoritative websites also shows Google that your content is a reputable source. 
They improve SEO
Outbound links are a great way to increase your website's authority among search engines. They increase the number of visitors to your website and enhance your domain authority. External links are also a good way to build relationships with other websites. These links allow users to bookmark your content and help you build a trusted reputation. 
Links from reputable sites will help your site rank higher in search engines. The more relevant outbound links a website has, the better, and will help the search engines understand your niche. Additionally, links from well-established websites can increase the site's trust among readers.