What Are the Most Important Google Ranking Factors?
There are several different factors that Google uses to determine a site's ranking. These factors include Page speed, Domain authority, keywords in Meta title tags, and content optimization. Using the right techniques will help you optimize your site for Google and achieve high rankings.

(Gilbert SEO services are here to help you mitigate these factors by enlightening you about the possibilities with our expert WordPress web design and SEO company. Contact us today! Click here: Gilbert SEO)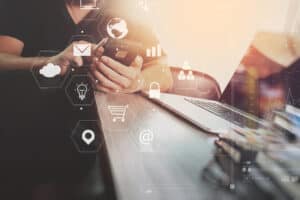 Page speed
One of the most important factors in Google's algorithm is page speed. Google's PageSpeed Insights tool will help you understand the factors that affect page speed. It provides both lab and field data, with the former being more relevant to the real world. For example, field data includes information about how fast a site loads in real-time. Lab data is collected in a controlled environment and can help you understand the factors that affect page speed. 
Page speed affects both organic ranking and user experience. It can also have a direct impact on conversion rates. Google uses an algorithm to assess how quickly a page loads, and it also looks at other factors such as visual stability and interactivity. Sites with faster loading times satisfy user needs faster. 
Domain authority
Domain Authority is one of the most important factors for a website's SEO. It predicts a website's ability to rank well in SERPs and is calculated using over 40 different factors. A high domain authority typically indicates a website with high-quality backlinks. A low domain authority indicates that a website has little or no relevant inbound links. 
Domain authority has a logarithmic relationship with the number of backlinks. As a result, the higher your domain authority, the harder it is to increase it. Starting low is a good idea since it makes it easier to increase your domain authority. In other words, it is easier to increase your domain authority from 10 to 20 than from ten to 70. However, as you can see, increasing your domain authority is a long-term process. You should regularly check your domain authority to make sure you're using it effectively. 
Keywords in Meta Title Tags
One of the most important SEO factors is to include keywords in the title tags and meta descriptions. This helps Google to understand your content and increases its relevancy to the user. In addition, include your target keywords in the H1 tag. You can also place keywords in other headings. 
Aside from keywords, you should also include relevant outbound links to your website. This will show Google that your article is authoritative and well-researched. However, you must be careful not to overuse these links. Otherwise, they can leak your link juice, and your ranking power will decrease. Also, make sure you include LSI keywords and meta descriptions. Although LSI keywords are not ranking factors themselves, they help Google better understand the content on your page. 
Content optimization
Content optimization is a vital component in improving your website's search engine results. The more unique and original content you produce, the higher your search engine rankings will be. You also need to make sure your content is current, as Google favors fresh, relevant content. You can do this by searching for the latest news or trends on Google and using Google Trends to identify trends. 
The most effective content must have high quality and provide real value to the reader. It should be informative and include compelling visual content. It is important to remember that quality always wins over quantity. The length of your articles can vary, but in general, longer articles are better ranked than shorter ones. According to a study by Neil Patel, content length is closely related to top Google search positions. 
Mobile-friendly design
While it's not the only factor that influences SERPs, mobile-friendly design is one of the most crucial. If a webpage takes longer than three seconds to load, it can make a mobile user bounce 113% faster. Thankfully, there are a few simple steps you can take to make your website more mobile-friendly. 
Optimizing for mobile is important because people subconsciously compare sites before they visit them. If they find a site that does not meet their expectations, they will bounce to another site. 48% of people will leave a website that doesn't look good on mobile if it doesn't meet their expectations.