How Can I Promote My Local Business Online?
There are many ways to promote a local business online. One way is by using local business directories. There are plenty of these available to use, and it is crucial to update your information consistently across all platforms. You can also add videos and images to your business listing to further promote it. You can also use paid platforms to promote your business.

(High-quality service and treatment of your business when you choose Gilbert SEO to handle the intricate details of search engine optimization. Contact us today! Click here: https://gilbertseo.net/)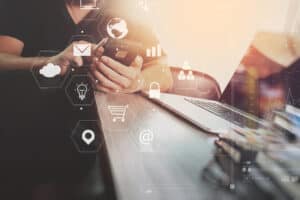 Cross-promoting with non-competitive businesses
Cross-promoting with non-competitive companies is an excellent way to promote your local business online. By working with your non-competitor, you can share website banners and coupons, and engage in social media. This strategy helps both businesses increase their online presence and sales. 
One example of a successful cross-promotion campaign is Macy's partnership with Special Books by Special Kids. The retail giant mentioned the non-profit group on its Facebook page, and the partner shared the post. This helped the businesses stay in sync with each other's online marketing campaign, and also introduced the group to Macy's followers. It created an instant brand association between the two companies. 
Using social media to cross-promote with other businesses allows you to expand your reach and attract new customers. Most businesses use social media to promote their brand and connect with their audiences. Your business can also promote the products and services of your partnered brands. 
Using paid platforms
Using paid platforms to promote local businesses online can be a great way to get your business in front of more potential customers. With over ninety percent of the search engine market controlled by Google, there are a lot of opportunities for local businesses to get their name out there. Local search platforms allow you to add details about your business and let customers find you when they are looking for a service or product near them. 
Local business owners should ensure their listings are accurate and up to date. This is especially true with social media and Google My Business. Over 50% of Internet users don't trust websites that do not have complete and accurate information.