How Can I Learn Digital Marketing?
There are several ways to learn digital marketing. The best options include self-teaching or taking a certified course. You can also supplement your knowledge with the latest tools. If you have a genuine interest in learning this field and want guidance, a course is a way to go. The more information you have on digital marketing, the better off you will be.

(Looking for the Best Online Marketing for Dentists? Contact us today!)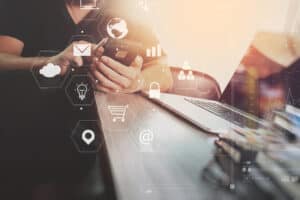 Coursera
If you're looking to learn digital marketing, Coursera has many courses on the subject. You can choose from one of six different specializations. You can complete them all at once or in separate parts, as you prefer. Coursera also offers accreditations for some of its courses. 
Quicksprout
Quicksprout University is an online marketing course that is designed to teach beginners about the basics of online marketing. The courses are free and are made up of short videos. They cover a wide range of topics including SEO, link building, conversion optimization, and more. Quicksprout offers different levels of courses, so you can find something that suits your skill level. 
Copyblogger
If you've been thinking about starting a blog and want to learn more about online marketing, Copyblogger is the perfect resource. Its Internet Marketing for Smart People course covers four pillars of successful online marketing. It also offers downloadable eBooks about effective copywriting. For beginners, the course is free. 
HubSpot Academy
If you're looking to learn online marketing, there are many online courses available to you. You can choose to take a course based on your interest or take a course taught by an expert. There are various topics to choose from, including website optimization, on-page SEO, technical SEO, and keyword research. Each course includes three-question quizzes and worksheets that will help you understand the topics covered. After completing a course, you'll be able to sit for a three-hour exam that requires you to pass. If you pass, you'll be eligible to earn the HubSpot Academy certification. 
Content Marketing Institute University
If you're looking to become an expert in the field of content marketing, you can start with a free course offered by the Institute. The course is comprised of a 161-page eBook and a test. You can also earn a certificate to show that you've completed the course. 
Springboard
If you're thinking about learning online marketing but don't know where to begin, Springboard can help you get started. They offer an online marketing course that leads to a certificate. This is at level 6 on the National Framework of Qualifications and can help you progress into an entry-level position with a global organization. The course teaches you how to create an engaging customer experience and create a digital marketing strategy. It's completely on-demand and online and provides mentor-led learning to help you reach your goals.