Does Keyword Density Still Matter?
The term "Keyword Density" is not a new one, but it is certainly not a new question. In the past, it was one of the loose metrics used by SEOs. It referred to the percentage of text that contains keywords. However, as Google's algorithms change, this number is becoming more irrelevant. If you want to rank well in search engines, you need to use high-quality content.
(Searching in Google "SEO experts near me"? Contact us today!)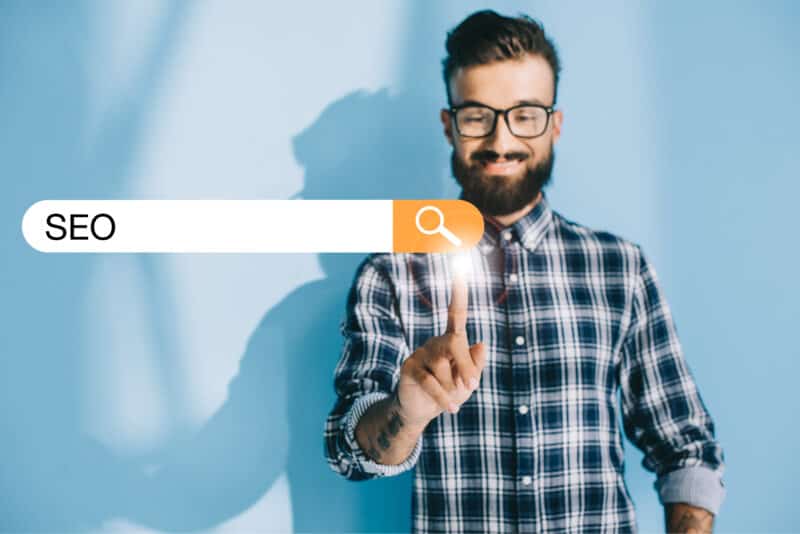 Ideal keyword density percentage in 2022
In terms of keyword density, the ideal percentage to reach in 2020 was 0.5% to 1%. This meant that you should use your keyword 3 to 6 times within a 600-word article, and five to 10 times within a 1,000-word article. The goal is to achieve natural keyword density, which is when you mention your keyword in context, without using it in an unnatural or overused way. 
In addition to keyword density, you should also make sure to use them naturally within your content. This is because it will make them appear more natural and fit in with the overall flow of the content. By the time you've finished writing your content, the majority of the work has been done. If you need to change a keyword, you can easily replace it without affecting the flow of the content. 
You can calculate your keyword density using one of the many online keyword density tools. These tools will let you calculate your keyword density based on the content and keywords you have chosen. Once you've done this, you'll know how much of each word you should use. 
Impact of Google's Panda update on keyword density
If you've been wondering how Google's latest Panda update will affect your keyword density, you've come to the right place. The recent update has introduced more signals that will influence your keyword density. However, it's important to understand that this is a data refresh and not a change to the algorithm. 
This update is aimed at improving the user experience with search results and isn't the only major change to SEO. Google is constantly revising its algorithm, and each one has a unique impact on marketers. The most recent updates have encouraged marketers to move away from keyword-based content and towards topic clusters and pillar pages. Other recent changes have penalized spammy practices like high ad-to-content ratios and mismatching. Google has also begun encrypting queries, making it even more difficult for spammers to hide from their competitors. 
Another major change made by the Google Panda update is that it now penalizes keyword stuffing. Many webmasters have been using this technique to improve their SEO for years, but the new algorithm recognizes and penalizes this tactic. Using too many keywords in a page's content will devalue it and degrade its relevancy. In extreme cases, Google will also delete your page from its index. For these reasons, it is important to understand the impact of Google's Panda update on keyword density and content. 
Long-tail keywords vs. focus keywords
Long-tail keywords are the most effective way to target customers who are actively looking for a specific product. They are less competitive than focus keywords, and will therefore generate more targeted and dedicated traffic. Moreover, they are less likely to result in a higher bounce rate, which is good for your SEO ranking. 
Long-tail keywords are easier to use and integrate into the content. However, they must be used with caution. Make sure to follow some simple rules to avoid using them incorrectly. If you do, you'll be sure to get high-quality traffic. In addition, make sure to use these keywords in your content as naturally as possible. 
Long-tail keywords have lower competition and fewer websites compete for them. However, their low search volume means that they are easier to rank for. Hence, they have more potential to drive traffic, especially for niche products. In addition, they tend to generate more targeted visitors, which are more likely to purchase from your site.